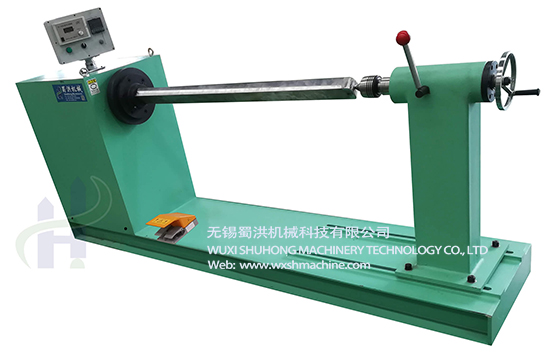 LV/HV Horizontal coil winding machine
Horizontal coil winding machine
Application
This equipment is used for coil winding of transformer and reactor.
Features:
1.Winding uses frequency conversion stepless speed adjusting, starting and braking smoothly
2. Adopting PLC and touch screen control, it could can preset number of winding. Max presetting number is 20.
3. Adopting encoder counting, touch screen display, it could remember in power off and has exact counting function in positive and reverse winding.
Technology parameters
Code SH-0.5T SH-1T SH-2T SH-3T SH-5T SH-10T
Max. Loading 0.5T 1T 2T 3T 5T 10T
Main axis rotating speed 0-240r/min 0-150r/min 0-90r/min 0-60r/min 0-20r/min 0-10r/min
Speed adjusting method Stepless speed adjust
Main axis center height 850mm 850mm 1000mm 1100mm 1300mm 1400mm
Max. distance between main axis and end seat
1200mm 1500mm 2000mm 2500mm 3000mm 3500mm
End seat moving stroke
0-600m 0-750mm 0-1000mm 0-1200mm 0-1500mm 0-1500mm
Main axis power 3kw 4kw 5.5kw 7.5kw 11kw 15kw